In order to make a visit to the Potsdam tropics even more interesting, exciting and interactive elements can be found in many places. Young and old can experience the jungle even more intensively in this way.
Sustainability trail through the jungle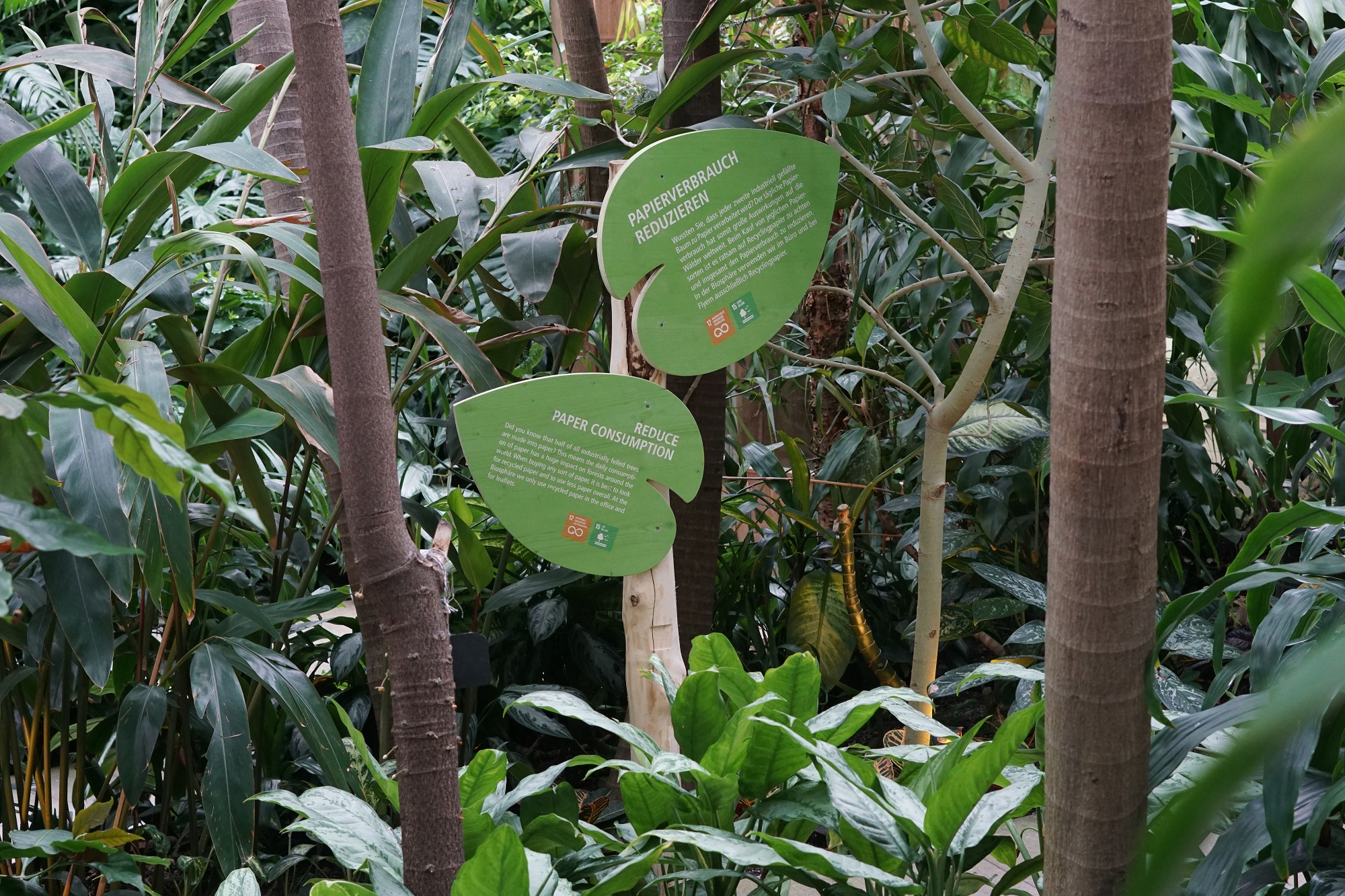 The bilingual sustainability trail runs through the entire tropical garden and shows examples of how the Potsdam Biosphere, but also each individual, can make small and large contributions to a more sustainable lifestyle in their everyday lives. For many years, the Biosphäre Potsdam team has been constantly optimising its own processes, exhibitions and actions in terms of sustainability. Building on the 17 Sustainable Development Goals of the 2030 Agenda, the jungle world wants to raise awareness of the global and local impacts of climate change, environmental degradation and waste of resources. At a total of 13 stations, there will be answers to questions such as, "Why does the Biosphere Potsdam work with regional partners?", "How does microplastics get into our waters and how can they be reduced?" or "What does our paper consumption have to do with domestic and tropical forests?"
Further information on sustainability in the Biosphere Potsdam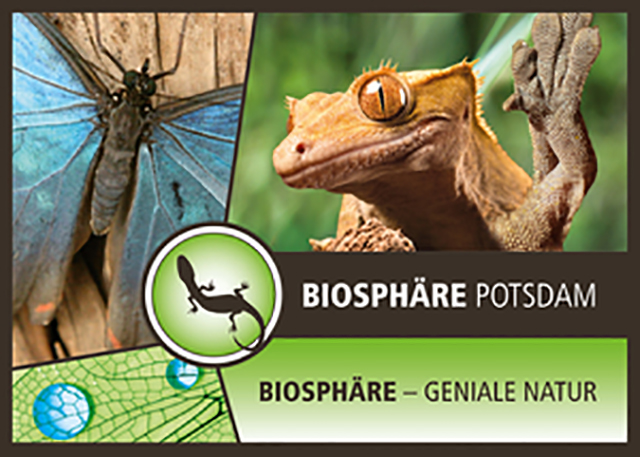 The permanent exhibition "Geniale Natur" in the Biosphäre Potsdam is a hands-on experience for the whole family.
The snake skin, the turtle shell or even the bird of paradise hide secrets. Nature created them over millions of years. People have deciphered the secrets, copied nature and adopted it in technology. Discover these and many other exciting technologies and walk with new impressions through the nature of the Biosphäre Potsdam.