For a visit to the Potsdam Biosphere a proof of vaccination or recovery is required for all persons over the age of 18. Please show this proof when entering the hall. Thanks very much. From January 17th, 2022, the 2G Plus rule will apply to visits to our gastronomic facilities. If you have any questions, please do not hesitate to contact us at info@noSpambiosphaere-potsdam.de or 0331 - 550 74-0.
School holidays in the tropics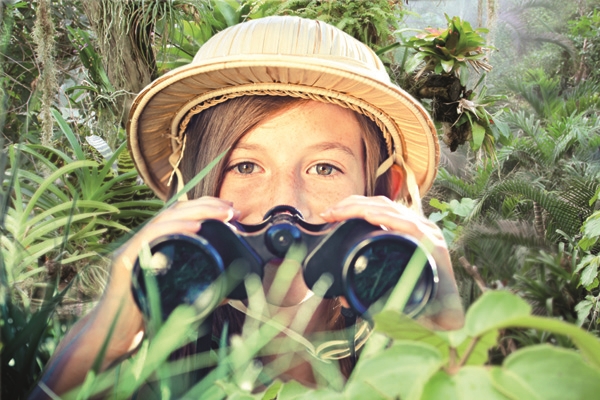 School holidays at Biosphäre Potsdam become a great family adventure.

Explore the rainforest with all its animals and plants which you only know from the jungle book. To have an adventure through the jungle, you don't have to take a plane! Recreation, experiences and new discoveries can be found right at your doorstep.
During the holidays, the Biosphäre Potsdam offers, in addition to the jungle experience, a broad program for your holiday adventures. For all Brandenburg and Berlin school holiday periods (winter, Easter, summer, autumn and Christmas holidays), the Biosphäre Potsdam offers a special child-friendly program.
A trip through the tropics will be the holiday highlight for all children with lasting memories.