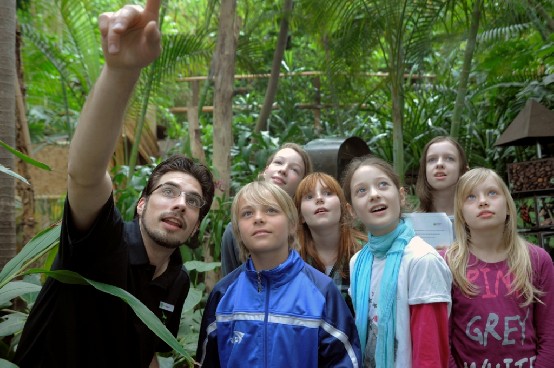 The jungle is full of secrets and enthralling stories. Many things in the Biosphäre Potsdam cannot be discovered at first glance, therefore we offer guided tours about different topics on every weekend.
A pre-booking is required. Please make advance reservations under: info@noSpambiosphaere-potsdam.de or call 0049 331 550 74 0.

If you arrive with more than ten people, you can book your preferred date, e.g. group tour incl. catering.
Please note that we only offer the guided tour "Exotic Flora and Fauna" in English! It is possible to bring your own translator for the other guided tours.
Prices (plus admission fee)
5.50 € adults (14 years and older)
4.80 € reduced
3.30 € children
Please sign up in advance for a guided tour. We want you to enjoy your guided tour and therefore the group size is limited.
For upcoming tour dates please check the German website.
Guided Tour: "Exotic Flora and Fauna"
About 20'000 tropical plants and many exotic animals live in the Biosphäre Potsdam. Here numerous primeval forest trees, lizards and exotic animals seem strange and familiar at the same time.
Since Alexander von Humboldt and Robinson Crusoe people have a certain idea of the tropical rainforest. During the fascinating tour through the flora and fauna of the Biosphäre Potsdam, this idea comes to life. Experts tell a lot of interesting, surprising and odd things about the species-rich flora and fauna of the tropical hall.
Duration: approx. 1,5 h
Guided Tour "Butterflies of the tropics"
Small, big, colorful, fluorescent, grey, yellow, camouflaged – you can easily lose your overview on the second most species-rich insect with more than 180'000 different species: butterflies.

In the 60 m² accessible butterfly-house of the Biosphäre Potsdam, which has become home to uncountable butterflies from Asia and South-America, experts give the visitors an impressive insight into the world of butterflies. The gorgeous butterflies are great photo models, too!

Duration approx. 1,5 h
Guided Tour: "Spice shelf or medicine chest - the tropics at home"
We are eating nine out of every ten fruits which are originally from tropical rainforests or are grown in the tropics today.
In addition to a lot of food, there are spices such as cinnamon, pepper, nutmeg, ginger or curry, which improve our food flavor. Bamboo is a very important raw material and is used for many things such as furniture, curtains and floor mats, but also for the construction of scaffolding, fences and boats.
Besides, there are some myths and mysteries about the healing effects of many exotic plants. Even ornamental plants that you may have in the living room have unimaginable abilities. Moreover, some of them are edible without hesitation.

On the tour through our rainforest you will learn some very crazy areas of application the flora of the jungle is used for. Some plants can do more than just look pretty.

Duration: approx. 1.5 hours
Guided tour: Aquasphäre – from the jungle to the blue world of the oceans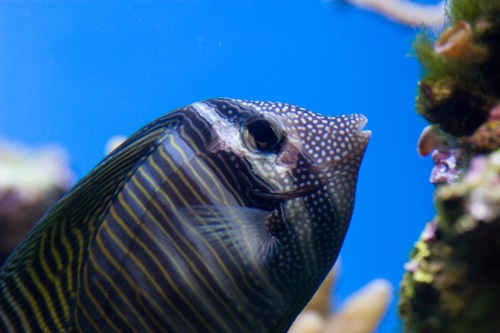 Water is the elixir of life for this world, but it's not available in the same quantities everywhere. Animals and plants in the desert need to adapt to their arid environment, whereas there is water in abundance in coastal areas and, of course, in the sea itself.
Salt and fresh water, or water under the enormous pressure of the deep sea – not all water is the same. Therefore the habitats in lakes, rivers, mangroves and the sea are populated by a diversity of animals and plants.
During this tour you will get to know a wide range of animals, but also learn a lot about the diverse relations between animals, plants and humans in the sea. You will discover the importance of oceans for the climate of the earth.
Duration: approx. 1,5 h
This guided tour is suitable for children 10 years and older.
Guided tour "Biosphere - Ingenious nature"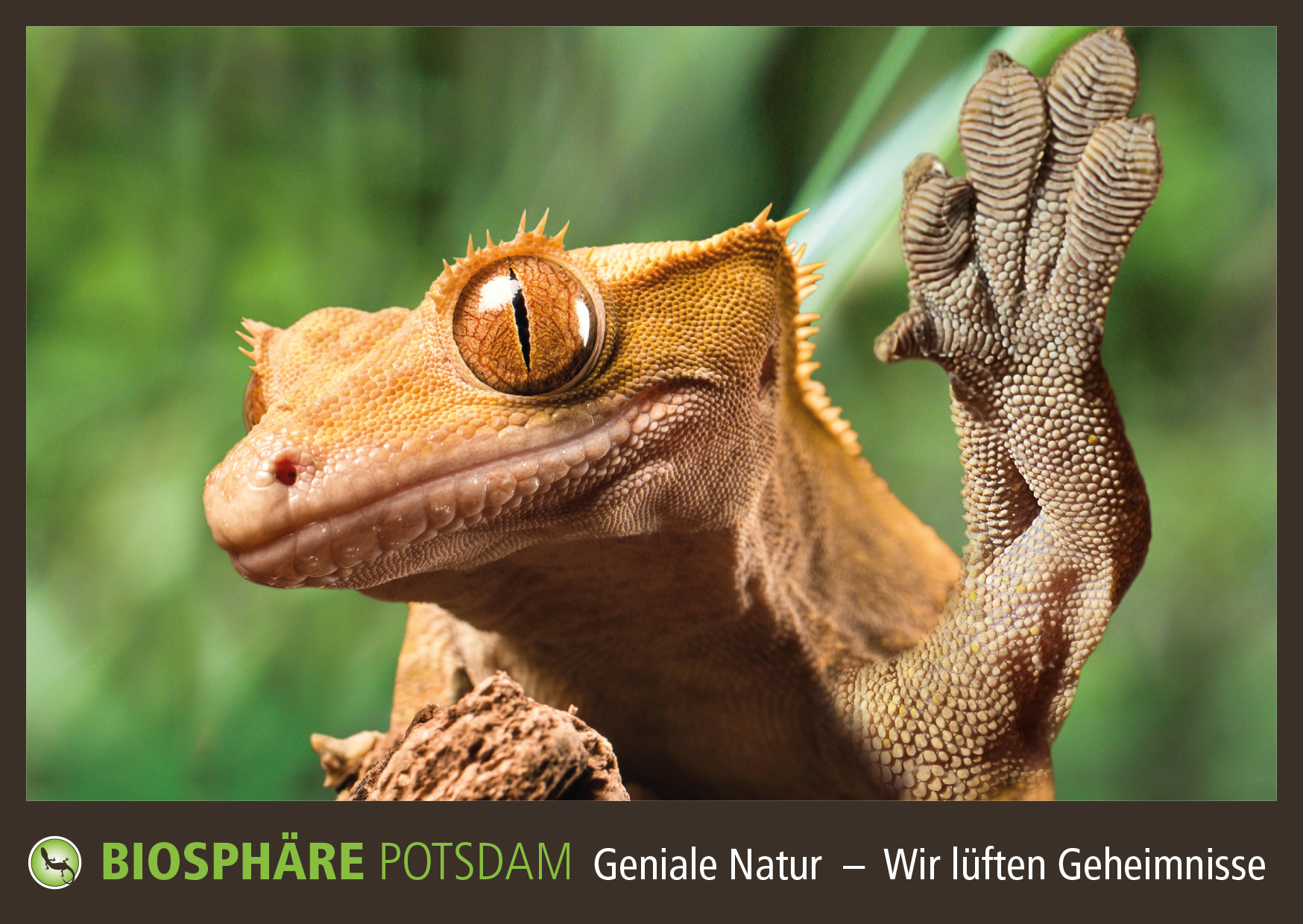 The exhibition gives a fascinating insight into the wonders of nature, which, as a creative thinker and engineer, is the model for innumerable technical developments. From our guides, visitors can learn how and what tricks and solutions technology has already copied from nature.

Duration: approx. 1.5 hours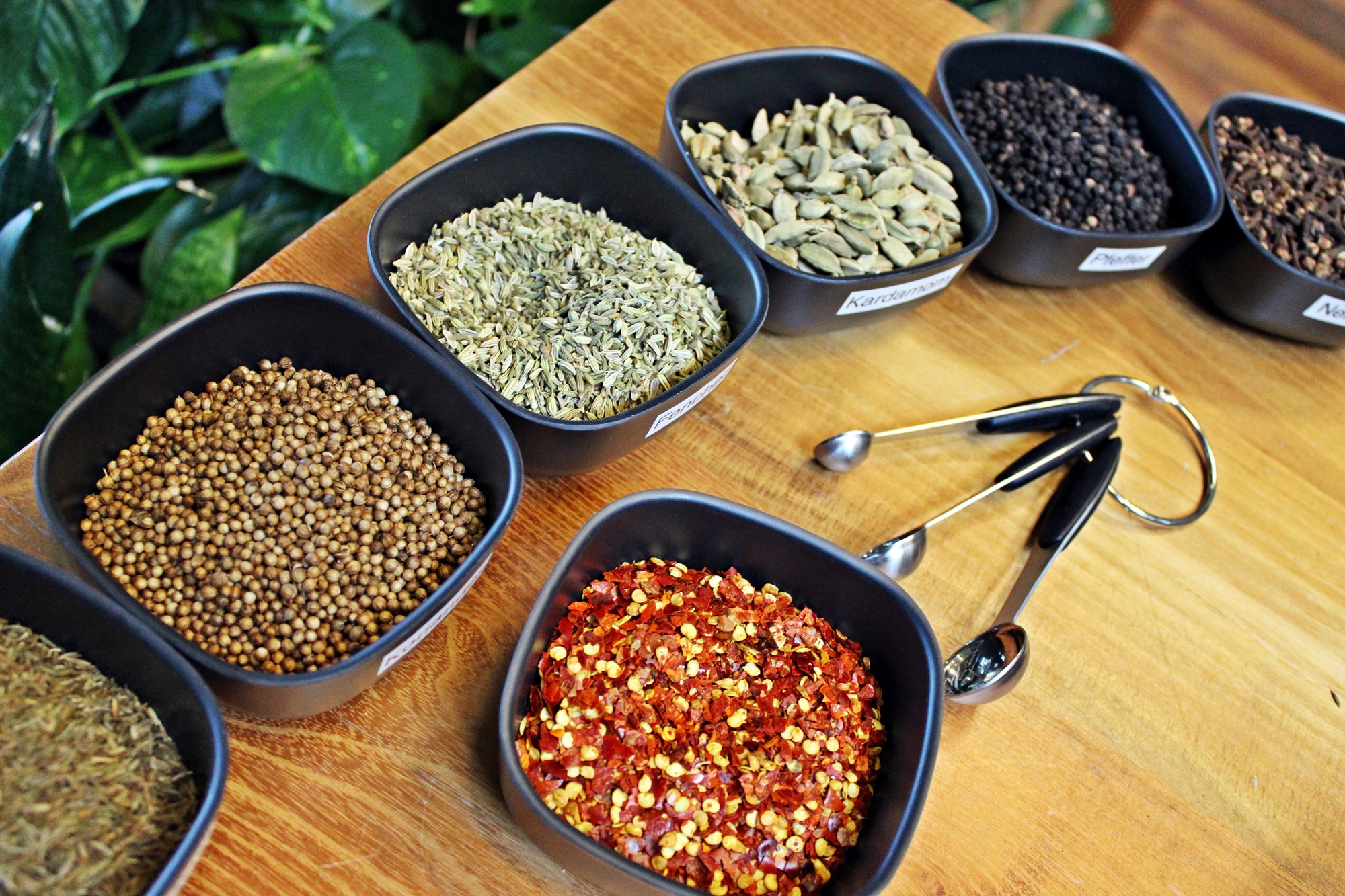 The rainforests of our planet are home to a variety of spice plants, whose grains and seeds are now used in kitchens around the world to refine many dishes. One of the most famous Asian dishes, the curry, has a very special taste due to its special spice variety. But this flavor varies!
Some chefs like their curry particularly hot, others prefer a stronger note of cloves, and some favor cardamom. But how many spices makes a curry? And how is a curry spice mixture actually made? At the curry workshop in the Biosphäre Potsdam, exactly these questions are explored!
In the tropical garden of the Biosphäre Potsdam you will learn a lot of interesting facts about some useful and aromatic plants of the tropical rainforests. At the workshop, you will get to know all the spices that can be part of the curry during a card game. Afterwards you can start to make your own custom curry spice mixture. A guide will help you to roast, mortar and mix your perfect curry mixture to impress your friends and family at the next meal. There are no limits for creativity.

Duration: 2 hours

The workshop is suitable for children over 15 years.

The workshop costs 6,80 € plus admission fee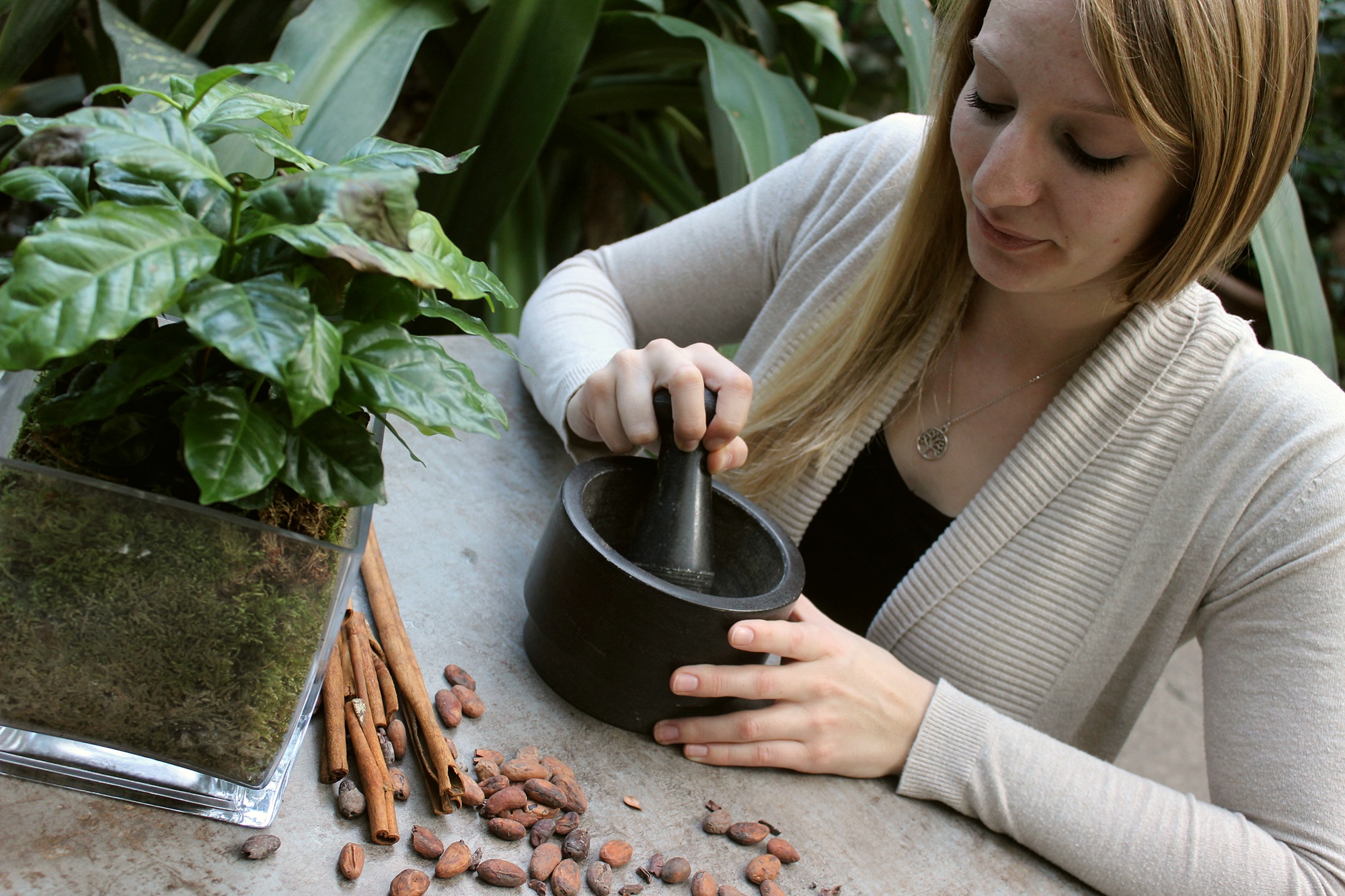 The chocolate workshop for young and old reveals secrets of the cocoa fruit and invites you to produce your own small delicacies.

Duration: about 2 hours

The workshop costs 6,80 € plus admission fee