Fresh and regional cuisine in the rhythm of nature
Advice: The restaurant reopens for our guests from October 10th 2020 // Visiting the restaurant is currently only possible with a valid ticket for Biosphäre Potsdam.
Monday - Friday 11am - 3pm
Saturday/Sunday/Bank Holiday/ School holiday 11am - 5pm
Note: The kitchen closes half an hour before the restaurant closes. For changes in the opening hours of the restaurant please check the German webseite.
At Restaurant Urwaldblick you can enjoy international and seasonal inspired dishes under palm trees. Take a seat on our indoor terrace and let your eyes wander over the tropical landscape or rest in the modern ambience of the restaurant. Either a romantic dinner for two, a healthy business lunch or larger get-togethers – at Biosphere Potsdam you can also enjoy delicious food.
Our kitchen is characterised by fresh and regional products, seasonal matching and tropical influences. Asiatic, Arabic and French components in oriental tajine, veggie-burger or rustic meat dishes with an exotic flavour will delight your day.
For changes in the opening hours of the Restaurant Urwaldblick please check the German website.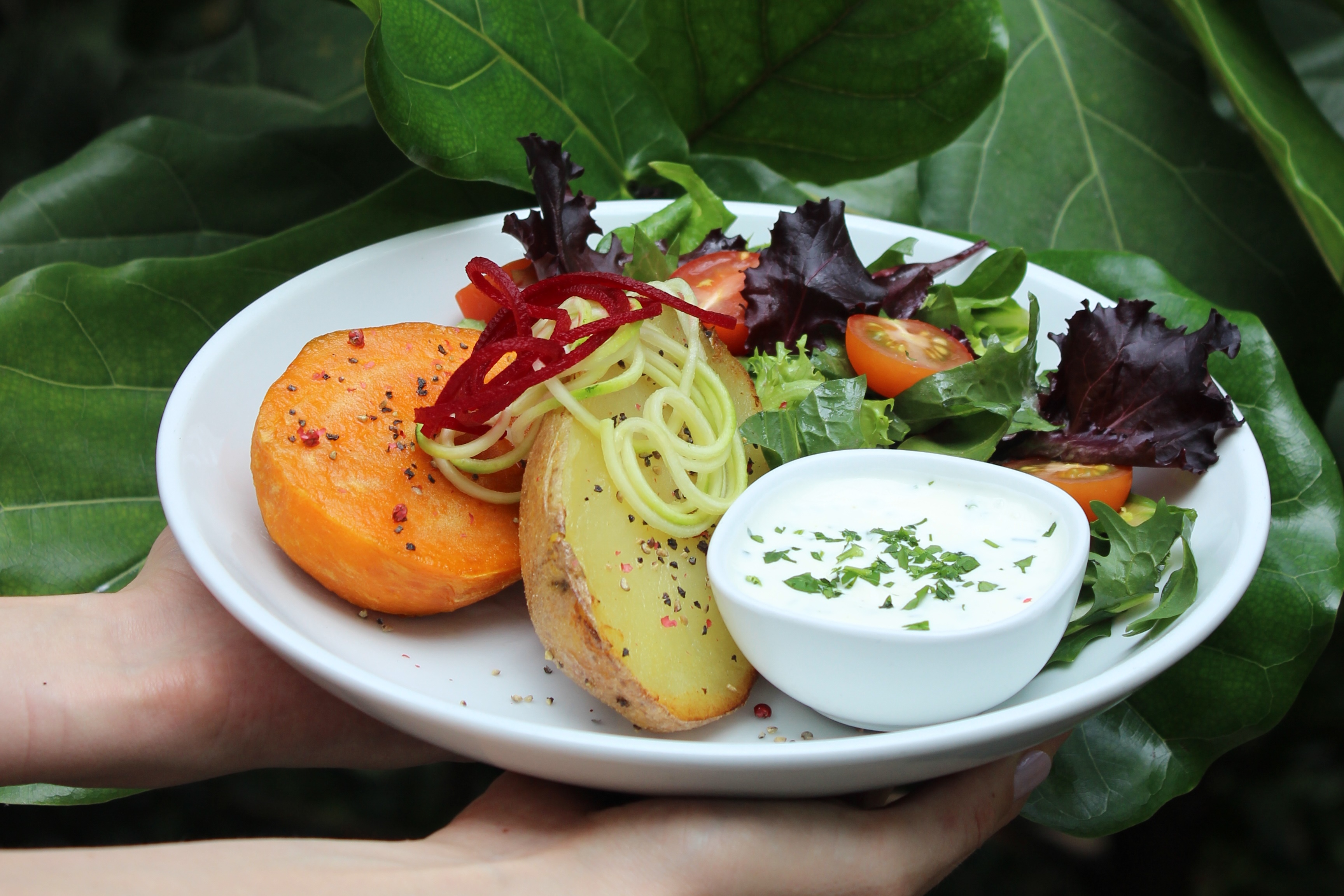 Birds' twittering, rushing waterfall and the gentle waves of the palm trees come with your culinary excursion on the indoor terrace of Restaurant Urwaldblick at the Biosphere Potsdam.
Complement your visit with a tour through the tropical garden and extend your holiday feeling with a journey past the waterfall, along tortuous paths to the butterfly house to the high trail up in the treetops with a view over the tropical rainforest of Biosphere Potsdam.
Your event at Restaurant Urwaldblick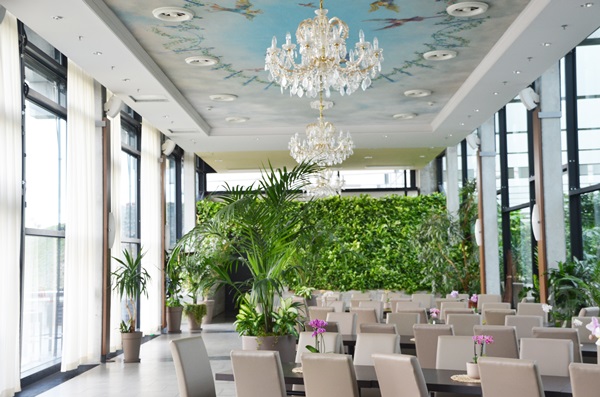 The restaurant is located on the second level and offers a perfect view over the tropical garden. The interior is characterized by a classic style with ceiling paintings and imposing chandeliers. The restaurant has an outdoor and indoor terrace as well as an air-conditioned interior.
At the restaurant we also organise your event – the range goes from gala dinner, conferences, and workshops over receptions, lounge areas up to weddings, birthdays and many more…