THE BIOSPHÄRE POTSDAM WILL REMAIN CLOSED UNTIL FURTHER NOTICE.
Current information can be found here.
We will contact the respective contact person directly for booked events. If you have any questions, please send us an email to info@noSpambiosphaere-potsdam.de.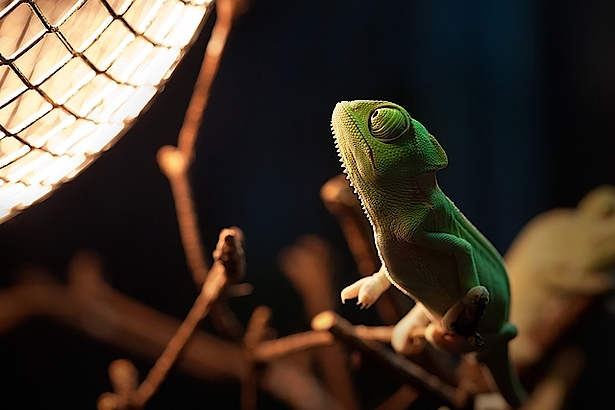 On a night excursion into the Biosphäre Potsdam tropical world, all visitors young and old can explore the jungle with their own flashlights and watch both the nocturnal and the diurnal animals.
Prices, Registrations an Notes
Entrance fees:
Adults 13,50 €
Reduced (Schüler, Studenten, Azubis, Arbeitslose, Schwerbehinderte, BFD, FSJ, FÖJ, Lehrer) 11,50 €
Children (6-13 years) 9,50 €
Children (3-5 years) 5,50 €
Families (2 adults + 2-3 children) 39,50 €
Mini-Familiesfamilienkarte (1 adult + 2 children) 26,00 €
The night in the jungle is a special event, there are no discounts, annual tickets, free tickets, entry vouchers and group prices.
Registration
Registration for a time slot is mandatory in advance. We recommend that you register by telephone on 0331 550 740 on weekdays between 9 a.m. and 3 p.m.
Alternatively, you can register by e-mail to info@noSpambiosphaere-potsdam.de stating the desired day, time slot, number of adults and children including age and your billing address.
Time Slots
The stay for the night in the jungle is limited to 1.5 hours. There is no entry before 6:30 p.m. You can book the following time slots:
Entry: 6.30 p.m.
Entry: 6.45 p.m.
Entry: 7 p.m.
Entry: 7.15 p.m.
Entry: 7.30 p.m.
Entry: 7.45 p.m.
Entry: 8 p.m.
Entry: 8.15 p.m.
Notes:
It is essential to register in advance. Please note that your registration is binding. You will receive an invoice from us within a week. If this does not happen, please call 0331 550 740. If the invoice is not paid within the payment period, we will cancel your reservation. Cancellation free of charge is not possible with our night in the jungle. No refund will be made in the event of cancellation or no-show.
Please bring your own flashlights.
Unfortunately the butterfly house will not be open.